Five Nights at Coso 2 – Remake Free Download Remake for PC. After a few years, Coso's Entertainment decided to reopen with the most advanced technology ever seen.
Five Nights at Coso 2: Remake will be free for PC and mobile. The more you play this game and the more you know about the mystery here.
This game will show you the real part of Coso's Entertainment. All the machinery of this restaurant and all the monsters you can meet.
Five Nights at Coso 2 – Remake Story
Finally a good place where small kids can stay without any breakdown or damage.
However, animatronic's night mode is still very dangerous, but this time you have more confidence! With the most advanced technology, new electronic materials cannot be in a room without a certain level of oxygen in it. Be careful not to faint, then!
The game has been remade in Clickteam Fusion 2.5, so this time it's more balanced, very cool and much more!
The mechanics have also changed, obviously with the "Oxygen" mechanic. But this time it's not just the FNaF 2 mask, don't worry.
And… Meow is back as a real bloodsucker this time! keep an eye on him because he has his own mechanic
Thi game is one of the coolest FNAF fan games
Screenshots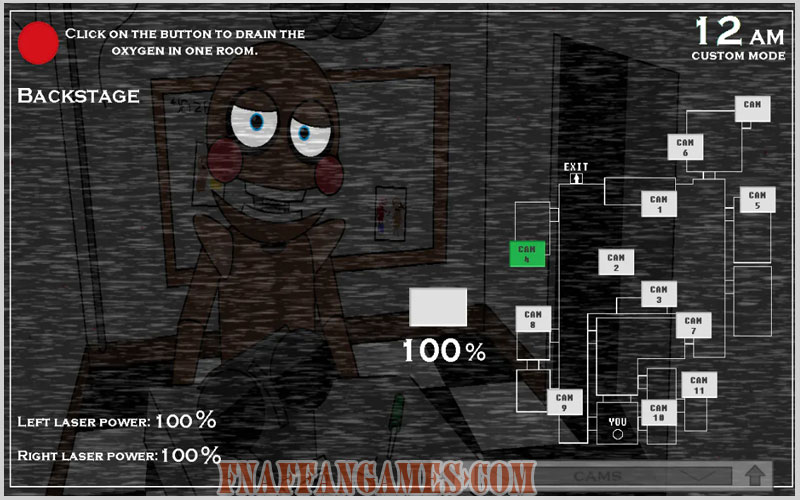 Developer:
MidaGames @MidaGames