Five Nights at Freddy's Evolution 2 is a standalone version specially designed for Freddy, a character in Five Nights at Freddy's universe of Scott Cawthon. The version is an evolutionary simulation of Freddy characters. If Freddy is your favorite, download it now for your Android devices with APK for Android here to play it anytime you want, anywhere you go!
After a long progress duration, finally the game was officially released on October 31, 2018 to meet the demands of players, all thanks to Nathanzicaofici.
Needless to say, the work is a masterpiece of the developer to all Freddy lovers. It has polished this character as well as the graphics from the original while keeping the horror and creepy elements of the game. By developing, updating, and combining endoskeletons, the creator has developed unique Freddy animatronics that will please any fans of Freddy bear.
As a fan game of the FNaF universe, the game still keeps the classic gameplay. Players have to get through the nights with limited resources.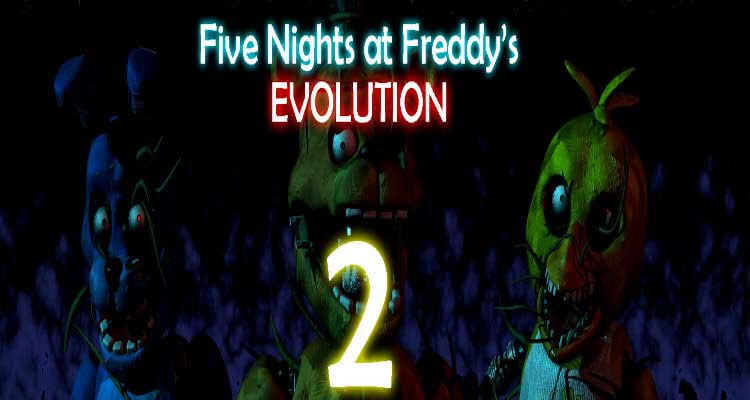 FEATURES
The evolution offers highlights below:
A total of 5 different maps.
30 different Freddy characters.
Fast and responsive UI.
Fascinating one-touch gameplay.
Easy control by touching any place on the screen.
Cool soundtracks.
Explore the world of Freddy, act like Freddy, and attack like Freddy on your phone with APK Five Nights at Freddy's Evolution 2 available here!