Five Nights at Not Fricking Freddy's is designed to be an RPG in the style of the FNAFB series. It is where you will have experiences full of interest and joy. Download the game for free here without any hesitation.
In fact, the author takes ideas from the FNAFB's style that is made by Sable Lynn and Joshua Shaw and then makes an interesting game for the fan community. It is about 2 or 3 hours long with a lot of things to discover.
Unlike the original Five Nights At Freddy's of Scott Cawthon, in this game, the camera has a little bit different. When you monitor the security camera, you will observe the room from above. This time, there also will have the presence of familiar animatronic robots such as Freddy, Springtrap, and their friends as well. It is time for you to play together with your favorite characters.
Because of the special location of the camera, there is a little harder for you to see everything happening in the room. As a result, you have to observe carefully to make sure everything, including Freddy and his friends, is normal.
Let's get started to download Five Nights at Not Fricking Freddy's for free here and start things off in your own way.
Screenshots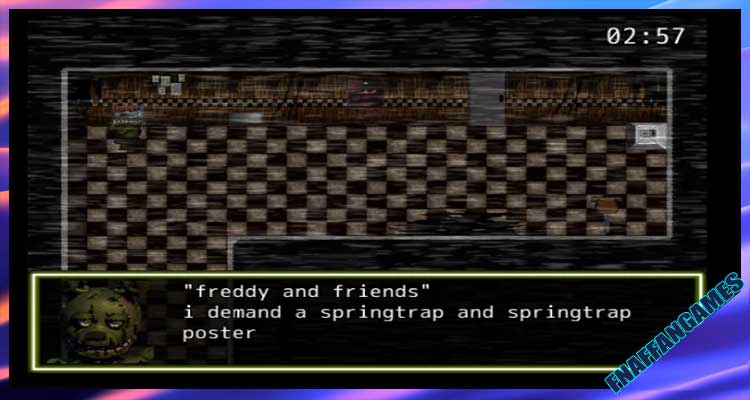 Developer:
Nitori Skye @Nitori_Skye