Five Nights at Pingas 4 is a fun fan-made game that is made with the purpose of giving players memorable experiences. We believe that this game will make you satisfied for the first time you play. Don't hesitate to get it for free download here on our website.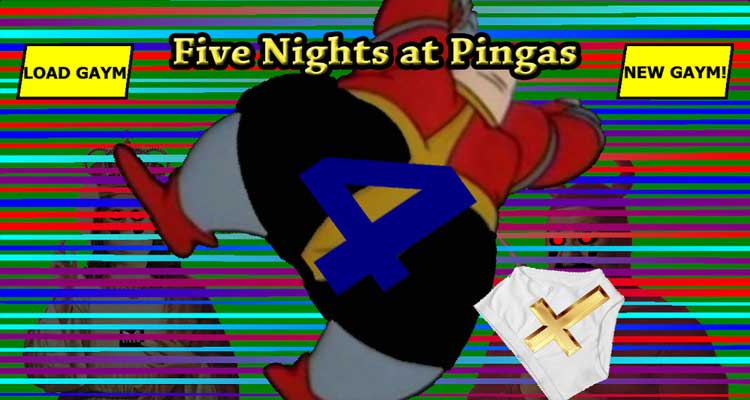 STORY
The game brings all of you to fall into an interesting story in which Robotnik, Sanic, Doge, and more are back from hell. At this time, these characters have risen from hell and start to steal underwear of Lord Gabes. That's incredible! At the moment, Lord Gable has planned to be on vacation and he is in need of a slave who will protect his underwear from the steal of these characters.
Of course, you will put yourself into this slave. All you need to do is to try your best to avoid Robotnik, Doge, and a lot more characters from taking the underwear of Lord Gabes away anymore. Protect yourself if necessary.
The graphics of this game is not 3D graphics. It looks like a hand-made one. However, it creates a fun atmosphere for players who want more relaxation.
Now quickly download Five Nights at Pingas 4 for free here and try your best to complete the job of a slave.
Screenshots
Developer:
AnimatorXP @AnimatorXP