Five Nights At Wolfy's, which is for free download here on our website, is an interesting fan-made game inspirited by the famous horror series Five Nights At Freddy's of Scott Cawthon. Essentially, the game still stays true to the story of the original game.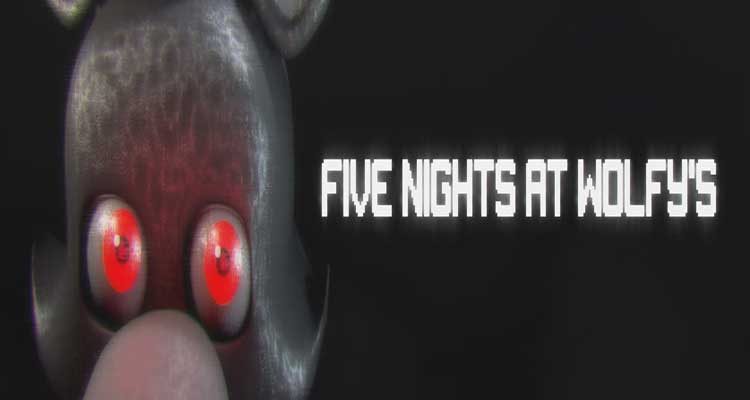 STORY
The game brings all of you back to the year 1988. The story happens around the wolfy's pizzeria where the main attraction is animatronics. They wanted to hire a nightguard to monitor the animatronics at night and make sure nothing wrong happens.
However, something weird was going on and these robots were glitch and people start to have rumors about them. Joey made kids scared and their parents had to tell the pizzeria's manager about this rumor. Therefore, they put Joey in parts and services rooms so that the engineer could fix Joey. However, it did not work and Joey still kept glitching and then, the engineer only could give up fixing.
The story in the year of 1989: four kids suddenly got missing in this year without any explanation. After that, the police officers found out the dead body, a suit and there was blood on this suit.
As a result, the police officers decided to close the Pizzeria for two weeks and after 2 weeks, this place opened again. And James was looking for a job and then he was hired as a security guard at night. However, in his work shift, he saw Wolfy in his room and he awoke from his terrible nightmare. Then he had been fired because of damaging the animatronics.
Don't hesitate to download Five Nights At Wolfy's for free here and enjoy it!
Screenshots
Developer:
BonBonGamer143 @BonBonGamer143