FNAF 1 night maker is a special Five Nights at Freddy's fangame. It's free for you to download and make nights as you want!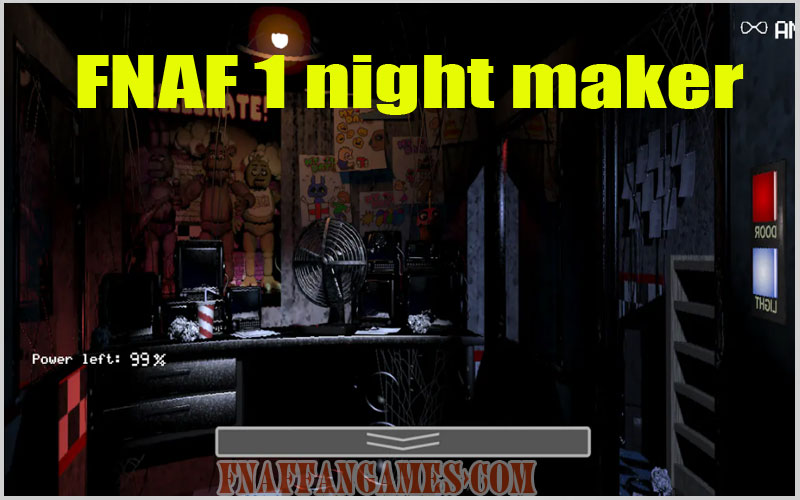 Description
At present, you can download and access two available versions, including the full game. It is a cool playfield in which you are able to customize what will start and occur during the adventure.
Remember that the game can run on Windows and Android!
As in FNAF, you will meet up with scary animatronic characters one more time. Not only that, you will have the chance to set the time that an animatronic moves.
You can adjust how fast the power runs out and other related elements.
Besides, it's possible for you to interact with the Options Menu more. Press I to drain power, O to win the night, P to die. In Options Menu, choose P to set everything to 0.
After you edit features as your preference, you are capable of playing the challenge against animatronics. Aside from the cameras to collect their images, you can prevent them from entering the office by using lights and doors.
FNAF 1 night maker is free to download. Engage in the game and perform your survivability!
Screenshots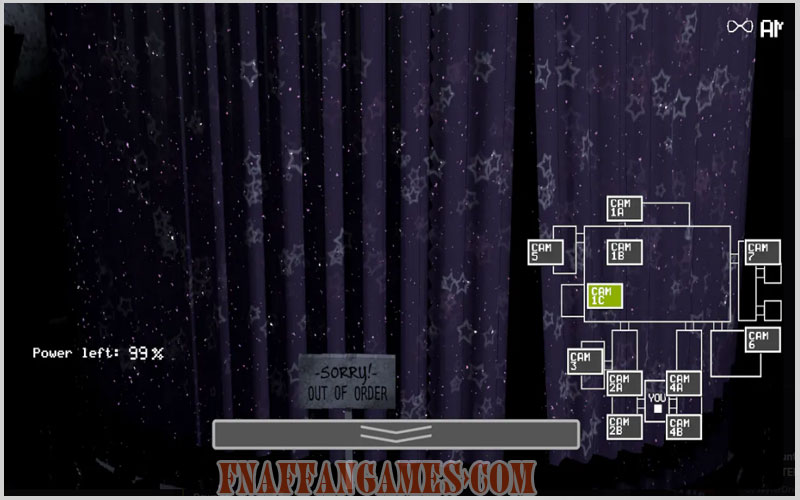 Developer:
Gr4ff1n @Gr4ff1n