FNAF Simulator: Origins is a free download Fnaf fan game. It's now possible for you to buy an animatronic character and play as such a robotic mascot.
In fact, you will become an animatronic robot that you have purchased. You can experience the new adventure in Fazbear Entertainment. The place is about entertainment, pizza, and family.
So, you will get the ability, awareness scale, and noise scale. Besides, there is a security guard who is sitting nearby.
Your mission is to catch and destroy him as soon as you can. If you fail, you will receive a screen that says 6 AM.
For that watchman, he will have to follow the gameplay as in the original Five Nights at Freddy's game.
FNAF Simulator: Origins is a cool horror Fnaf fan-made game that is free to download. Are you ready to embark on your story and finish it successfully? Select an animatronic character and join your journey!
Screenshots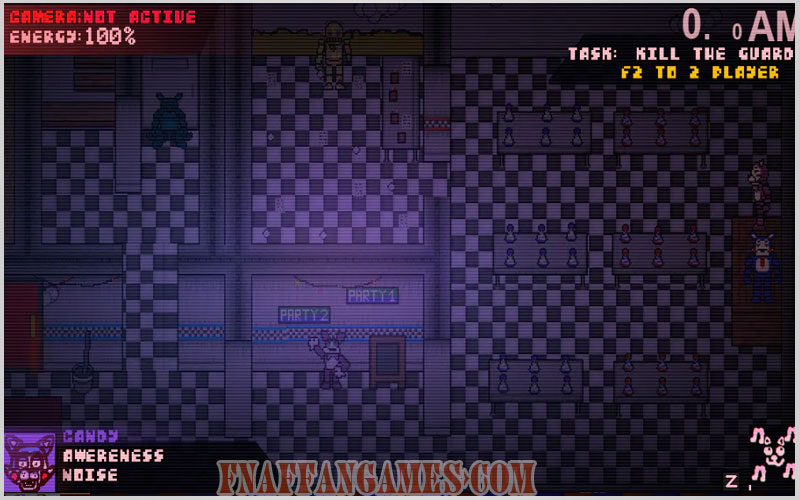 Developer:
DraynHDeveloper ☕ @TheDraynOfficial