Liam's Attack on Titan is a game with an interesting experience inspired by an extremely popular anime game. The game was created by Liam Upton and was released on February 5, 2021. The game is reaching its final season. Therefore, you should not ignore this game if you are a Fan Games of the classic horror game series.
Liam's Attack on Titan Story
The game is drawn from the character's first-person perspective. You will transform into the leader of the team and lead the team members to complete the mission of destroying monsters and winning. Your team members not only train hard under your guidance, but they also have very good fighting skills and knowledge of monsters. In the game, you and your team fly over a vast dune and hone your skills by taking on challenges along the way to kill monsters.
Gameplay
Because the game is played from the character's perspective, you will see the Mobility Gear projecting onto nearby buildings. The most realistic and close-up views so you can control rotation and fly in the air at very fast speeds. This helps a lot in your skills so you can defeat monsters easily.
Liam Uptontreen's Tiktok has posted some small segments of the game for guidance. The game does not have many scary levels, but you must do everything you can to defeat the monsters. The monsters in Liam's Attack on Titan are very diverse but it is not difficult to kill them. But you may need a lot of time to kill them all because their numbers can be a bit large. The game creator is thinking about adding new monsters to the game so players don't get bored. They must use many skills and think of their own techniques to win in the end.
The game is considered a horror combined with combat so you can practice your skills through each round. Liam's Attack on Titan is a great game that you should download and play right away.
Screenshot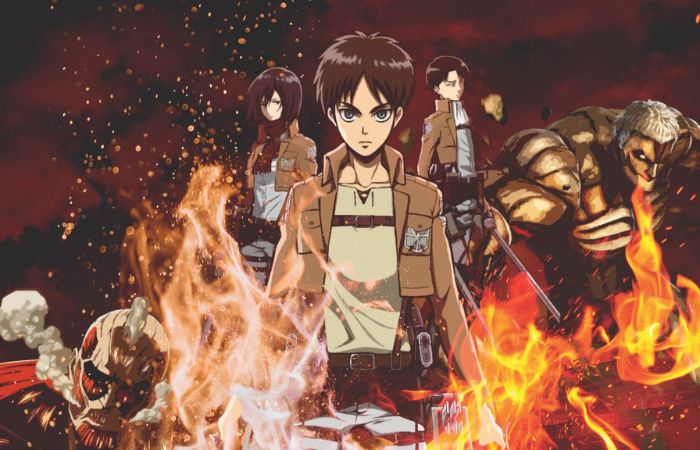 Download Link:
Gamejolt Server: