The Return to Freddy's 5 (Unofficial) is created and developed for all fans of the worldwide famous well-received horror game Five Nights At Freddy's made by Scott Cawthon.
Notice that it is not an official game of the original creator, it is only a fan-made game to bring more interesting experience for players. Now you are possible to get it for free download on our website right now.
Let's welcome the game! It is a suitable time for a reckoning and The Return to Freddy's is back with its own old skin. Of course, the game brings all of us to fall deeply into a thrilling story where you will put yourself into the shoes of the main character. Let's download and explore this story!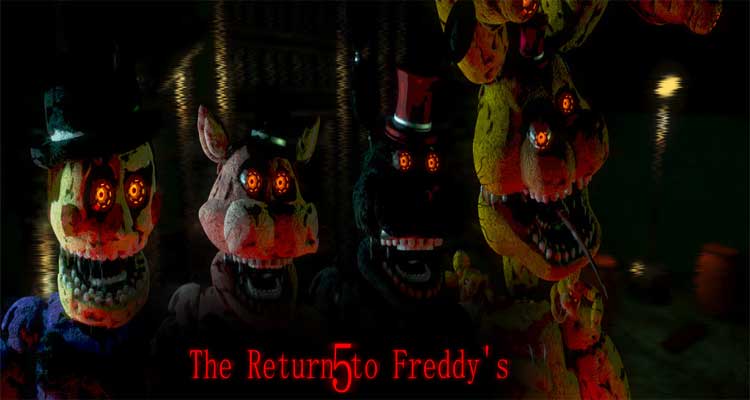 STORYLINE
You are now waking up, but you feel tired. You feel cold but it is warm. You feel safe, but it is near death. It is young but it is also full of memories. You wonder "Who am I?". You ask yourself many times, as a metal hand is reaching out to you from that terrible darkness. "You are actually the child from the past. You have to quickly find your fate. You need to make your own story. And you, my son, will soon realize the joy of creation.
That sounds mysterious! Don't hesitate to download The Return to Freddy's 5 (Unofficial) for free and discover the rest of that story.
Developer:
JennaF64 @JennaF64