Download Five Nights at Freddy's Revamp for free and experience a new summer job at a dark restaurant. Perform your skills and defend yourself from every danger!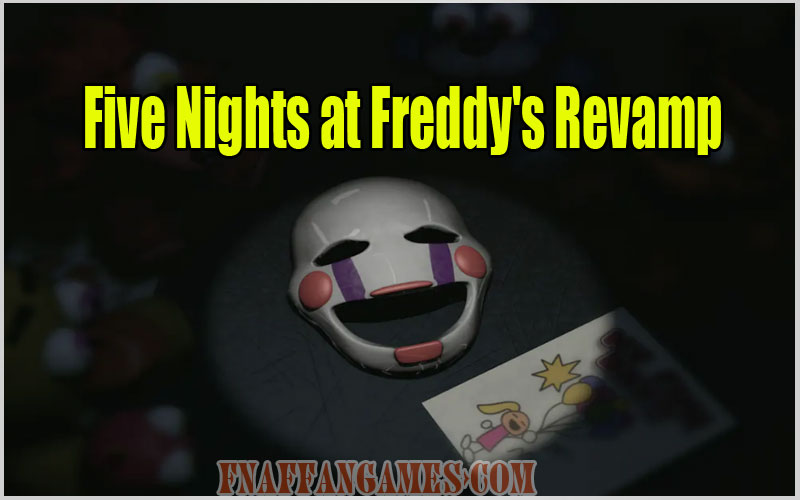 You will work at Freddy Fazbear's Pizza. Everybody can visit and enjoy the great robot entertainers from 11 AM to 8 PM.
Freddy Fazbear is the lead performer. Besides, he has some best friends such as Bonnie the bunny, Chica the chicken, Foxy the pirate fox.
However, it's strange when they wake up and roam around at the time that you start. And, they look scary. Even, they can hunt and kill you.
You'd better protect yourself until you complete your missions. It's necessary to use available devices so as to block them.
Five Nights at Freddy's Revamp is free for you to download. It's time you embark on your part-time job and prove your abilities! Try to survive and escape from the building safely!
Screenshots
Developer:
M4KEhour @M4KEhour