Five Nights At Eth's World is a funny fan-made game that takes inspiration from the globally well-received horror series Five Nights At Freddy's of Scott Cawthon. Now you are able to get it for free download on our website. Wish you have a good time playing the game!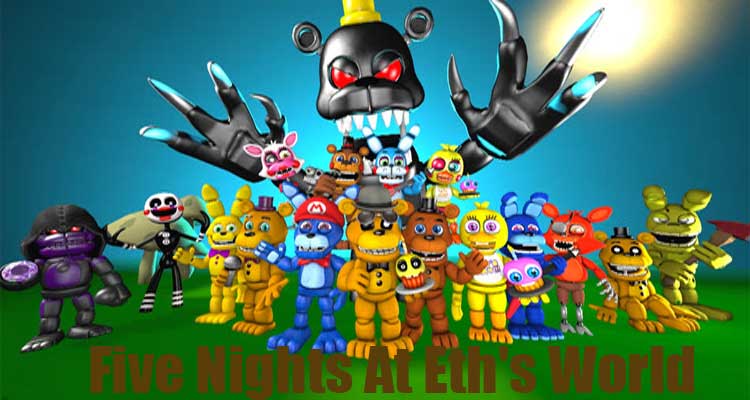 The game, unlike the original FNAF or many other fan-made games, has a cute graphic instead of a terrible atmosphere with creepy animatronics and a lot of jumpscares. Of course, you also will be able to experience your favorite animatronics characters from the original game: Bonnie and his friends. It is very pity if you ignore this game.
STORY
Welcome you to EthGoesBoom's magical World! However, something is going wrong and becomes terrible.  A mysterious virus is spreading quickly among the entire world and it is up to Ethgoesboom and his friends including Freddy, Chica, Bonnie, his new friend named Bonniefan3000. Try your best to help him to protect the FNAE world from the person who is spreading the virus.
In conclusion, Five Nights At Eth's World is not an official game of the original creator but it actually brings all of you a very interesting experience with your favorite characters. Don't hesitate to download the game for free here and start to help Ethgoesboom save the world right now.
Screenshots
Developer:
Galacticstar studios @Galacticstar-studios