Five Night's at Freddy's Hard Edition is a classic Five Nights at Freddy's fan-made game. Begin as a security guard and your mission should focus on survival!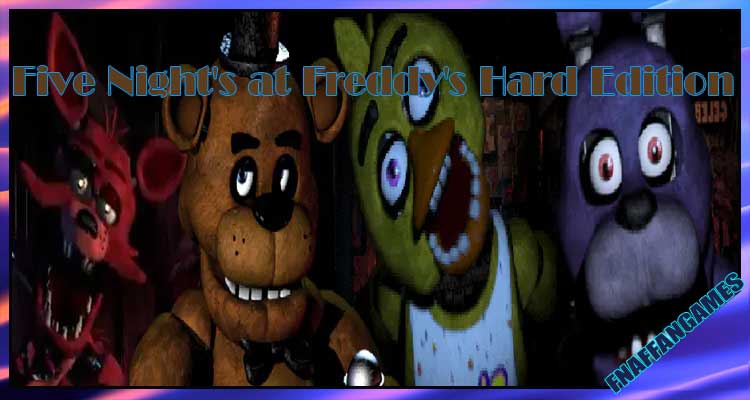 How is Five Night's at Freddy's Hard Edition difficult?
Similar to horror games from the original FNaF series by Scott, the new product promises to bring a great experience.
Become a watchman working the nightshift at a vintage pizza restaurant. It is a location hiding a lot of unresolved mysteries. These secrets relate to missing kids.
Meanwhile, animatronic mascots inhabiting the building are considered the main enemies of you in the current adventure. You'd better find out the best ways to control the doors or the light after you sit in the office.
If you let only one of them enter the room, they will jump and make you lose. It means that your character will be captured and killed.
Keep in mind that what you are going to enjoy is really much harder than 20/20/20/20, a popular title! The result also depends on your luck.
Are you willing to hop into Five Night's at Freddy's Hard Edition and use up your skills? If you can stay alive at 6 AM at each level, you will win. Good luck!
Screenshots
Developer:
BTDaCoolio @BTDaCoolio1992